October 13, 2020 Dear Members and Friends, Not only in this country, but world-wide, so much is happening with great intensity and it is a lot to absorb as every experience is layered with complexity. There is a kind of static in the air that brings lightning where it normally does not happen in the…
The ASA annual report for 2019 is available now for viewing in a browser, and in PDF format to download and print.
At our fall online conference there will be an online "art dispersal" event to get art into people's homes.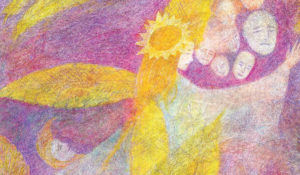 Special note: The Sacred Gateway conference took place online, on April 17-19. The full conference (along with the recording of this conversation) is now available in our store. Join us March 4 from 7:30-8:45 pm Eastern Time for an online…
Read More