Applied Anthroposophy Course 2021-2022!
Online from October 13, 2021 – May 25, 2022
"The caterpillar has to first disappear for the butterfly to arise. In every instance matter must first be destroyed and vanish, thus enabling the spirit to create the new being…so the possibility arises for the human being to be born out of light."

— Rudolf Steiner, October 8, 1923
We invite you to join us as we explore big, essential questions together…
What is contemporary culture asking for now?
What are you being called to bring to the world?
How will Anthroposophia assist you in the task?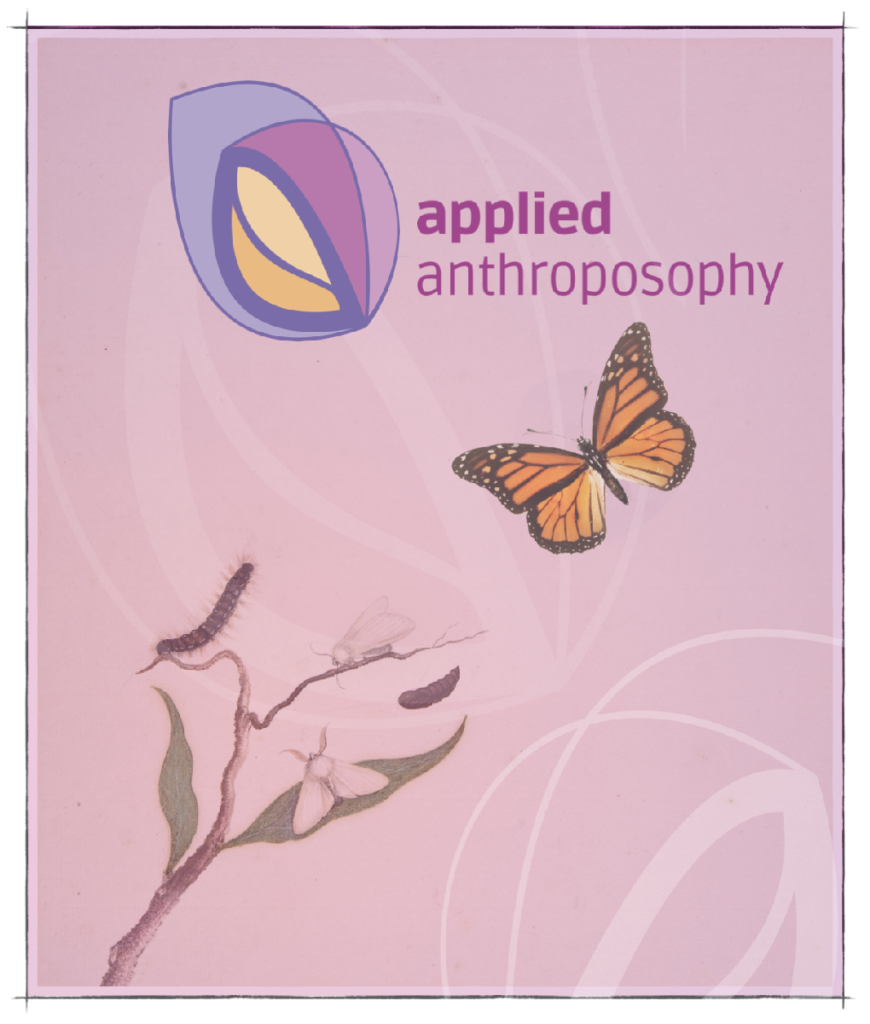 The Applied Anthroposophy Course (AAC) brings transformative online content to the alchemy of individual and group inner work. The mission is to explore the urgent issues of our time and awaken meaning through the lens of spiritual philosophy, inner reflection, and outer action.
Applied Anthroposophy is composed of two major components.
1) The Seed Series – weekly presentations on the themes Love, Freedom, Initiative and Service
2) Chrysalis Groups- themed research and discussion groups on a diverse array of topics
Full Program registration grants you access to all course components and materials. Or you can choose to register for the Seed Series: Weekly Presentations only.
Visit appliedanthroposophy.org for full information!
What is included?
Inspiring keynote speakers
Highlights from the anthroposophical movement
Themed discussion groups on diverse topics
Recordings of all presentations
The warmth of a shared learning community with participants from all over the world
How much does it cost?
FULL PROGRAM YEARLY TUITION (monthly payment options available)
Standard Rate: $750
Supporter Rate: $900
Youth Rate: $450
Equity Rate: $450
SEED SERIES YEARLY TUITION
Weekly Presentations Only: $300
We look forward to an exciting and memorable year of exploration and growth. See you there!
The Applied Anthroposophy Organizing Team
Angela Foster, Tess Parker, and Jordan Walker