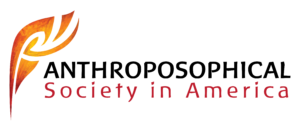 The General Secretary Nominating Committee, on behalf of the General Council of the Anthroposophical Society in America, turns to you with a request to bring forth nominations of members who might be able to serve as the next General Secretary of the Society. Our new General Secretary will be taking office in October 2023. This is the beginning of the second hundred years since the founding of the General Anthroposophical Society.
All members, groups, and branches are encouraged to recommend candidates. You may also nominate yourself. All group nominations should include the signatures and names of all people making the nomination. The identities of the nominators will remain confidential. The Nominating Committee will not make any nominations.
The Nominating Committee recognizes that we are looking for the person whose destiny calls them into service for this task at this time. Please consider the information linked below with suggested list of qualities, and requirements for this position. This list is not meant to be exhaustive, but does offer a picture of the principal characteristics, skills, and qualities an ideal candidate would possess. We ask you to submit to us the name and contact information of your candidate. Please include a brief statement supporting your nomination and confirmation of the consent of the nominee to be considered. All nominees are expected to be a member of the School for Spiritual Science and a member in good standing of the Anthroposophical Society in America.
The call for nominations will close November 18, 2022. We ask that your nominations be sent to us as soon as practical before that date. Nominations received after November 18th will not be considered.
You may follow this link to an online nominating form, (preferred) or you may email (cburke@anthroposophy.org) or mail your nominations to:
The Nominating Committee
℅ Christine Burke
P.O. Box 3551
Ventura, CA 93006
After nominations are received, a member of the Nominating Committee will have a conversation with each nominee to confirm their willingness to serve. Candidates interested in proceeding in the selection process will be asked for a resume and a description of their vision for the Society's future. After thoroughly pondering all available information and holding interviews with selected candidates, the Nominating Committee will develop a short list for the General Council to consider by March 31, 2023.
For more information regarding the nomination process, please see the information linked at the end of this posting. We are counting on your thoughtful participation in this process of finding our new General Secretary.
Nomination and Selection Timeline
October 2022 AGM in Washington DC: – First official call for nominations. Members will receive a packet of information including the job description, ideal qualities and process for nominating.
November 18, 2022: Nomination Window Closes
November – March 2023: Nominating Committee will engage with all those nominated, hold discussions, and prepare a list of 3 – 4 candidates to present to the General Council for their consideration.
Summer 2023: General Council will announce our new General Secretary
Thanks for your support and care of anthroposophy in the world. Please be in touch with any questions or thoughts to share.
From the 2023 General Secretary Nominating Committee:
Christine Burke and Margaret Runyon, Co-Chairs
Patrick Foster, Eastern Region Co-Representative
Vivian Jones-Schmidt, Eastern Region Co-Representative
Marianne Fieber, Central Region Representative
Peter Rennick, Western Region Representative
LINKS:
GS-Search-1_The Selection Process
GS-Search-2_Qualities and Requirements