Rudolf Steiner House, Ann Arbor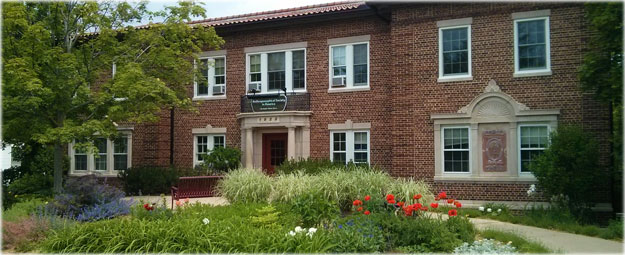 Rudolf Steiner House in Ann Arbor, Michigan, is the home office for the Anthroposophical Society in America and a center of anthroposophical activity in Southeastern Michigan and for the Great Lakes Branch.
Located at 1923 Geddes Avenue, the house has a lovely front garden (pictured in early June) and is only a few steps from the Nichols Arboretum. Inside are offices for the Society, a beautiful hall, an excellent library, guest rooms, dining area, and a professional kitchen. There is an informal but wide-ranging bookstore in the reception area.
Much of the interior has been painted using the "Lazure" technique, which produces an atmosphere both vibrant and peaceful. The building is available for rent for events and for individuals wishing to visit or participate in local events.
Use the tabs above to learn more about staying at the house, and its interesting history of almost a hundred years!
RSH neighborhood and history