Seeing the whole human being in our complex social, biological, planetary, and cosmic contexts, anthroposophy can open up the field of creative potential and action for each of us.
This includes personal growth and health and capacities, and social and professional service and engagement.
Find out about webinars, events, and other resources for your path.
Inspired by the work of Rudolf Steiner, hundreds of thousands of individuals worldwide are finding inspiration for meaningful choices in daily living,—
for parenting and community, for healing the Earth, for artistic and scientific work, and for building a new culture of freedom, fairness, and solidarity.
Learn more about inspiring initiatives and individuals with values like yours.
Anthroposophy's far-reaching view of personal development and human evolution gives a new context for today's widespread egotism. We each need to gain inner freedom and self-reliance in order to be change agents and conveners of a healthy future civilization, one where the whole community and the individual are seen and valued by each other. Consider membership and ways to get involved.
Mary Stewart Adams' Inaugural Address as General Secretary October 9, 2023[1] [1] This is a transcript of a spoken address. Thank you, John, and the entire council. And thank you everyone here in the Ann Arbor, Michigan community and everyone who is online. This is a tremendous moment. And I think it's not surprising that…
Read More
Anthroposophy (noun)
[an-thro-POS-o-phy] The art and science of becoming more fully human.
The Anthroposophical Society in America (ASA) supports and furthers the work of Rudolf Steiner in the United States. We are an open membership organization that fosters self-development and inspired social engagement.
Anthroposophy is a discipline of research as well as a path of knowledge, service, personal growth, and social engagement. Introduced and developed by Rudolf Steiner, it is concerned with all aspects of human life, spirit and humanity's future evolution and well-being.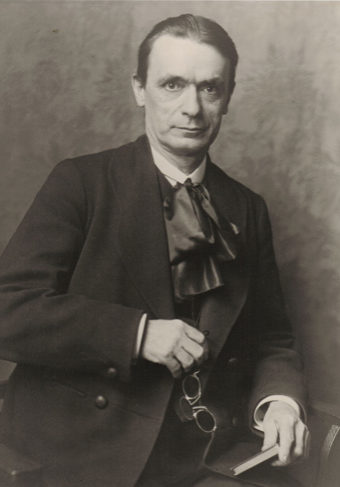 An "open heart and comprehensive mind..."
Rudolf Steiner gave clear insights and supportive guidance for individuals of all kinds, inspiring creative work in many fields.
Educator, scientist, philosopher, spiritual researcher, "meta-thinker"? But also social reformer, artistic innovator, cultural activist, and initiator of a holistic, human-centered "anthroposophy"—that is Rudolf Steiner.
To learn more about this unique individual and his still-expanding impact we are creating a sister site RudolfSteiner.org -- it's online and growing every week.
Our magazine being human reports on "personal and cultural renewal in the 21st century."
Features include initiatives, arts & ideas, research & reviews, and news of the Anthroposophical Society, as well as a visual arts gallery and biographical sketches of individuals who have died.