A new website: rudolfsteiner.org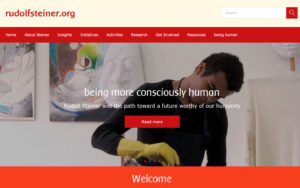 We are grateful that there are several good sites and online resources about Rudolf Steiner on the internet. To these we have added RudolfSteiner.org where, over time, we aim to give him a full and mobile-friendly presence more comparable to the extraordinary gifts he brought.
Not everything is active yet, but Steiner's story, key insights, and many of the initiatives he launched or inspired are represented there, along with a calendar.
Let us know what you think!